Mary Einarson MA, LPCC, LMFT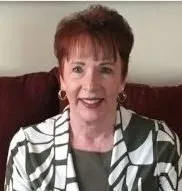 I am a Licensed Professional Clinical Counselor and a Licensed Marriage & Family Therapist. I'm also a board approved supervisor. I have worked with adults diagnosed with Autism Spectrum Disorder and their families for over 12 years. I am the owner of Spectrum Counseling and trained in EMDR (Eye Movement Desensitization and Reprocessing, a treatment for trauma.
"I have a Christian worldview, however, I realize that not everyone shares this viewpoint. I am here to help anyone, no matter his or her values or religious beliefs. I honor where everyone is at on their spiritual journey".